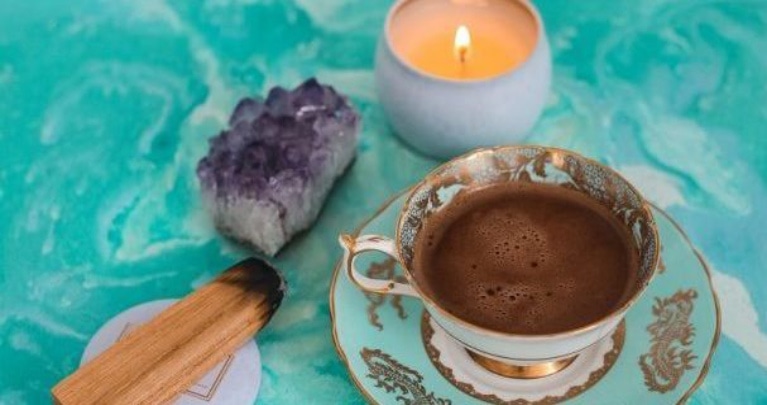 New Moon Cacao Ceremony
Saturday, June 17th, 6:30-8:30pm
Join us in celebrating the new moon of June with a Yogi Cacao Ceremony. The evening will begin with a welcome and opening circle to foster community sharing experiences and understandings. Next an easy-does-it yoga practice with moon salutes and restorative poses (wear comfortable clothes for a short practice). Following asana practice, we'll be guided through the vital body with pranayama (breath expansion) and mantra (mind expansion) which naturally leads to meditation, an inner connection between the body/mind and inner essence.
The ceremony includes blessings to the 5 energies of earth, water, fire, air and ether. Enjoy cacao as the quintessential feature of the ceremony accompanied by handpan drumming. After journaling to reflect on your sankalpa, enjoy  a relaxing yoga nidra savasana with hands-on adjustments to finish.
Bring your journal and writing instrument along with an open mind and heart.