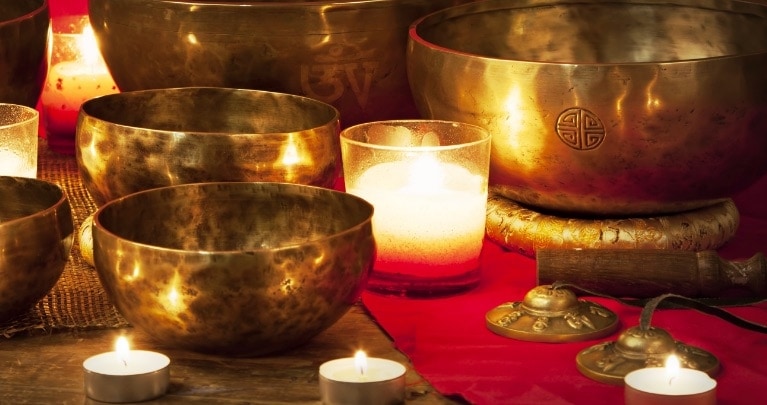 Intro to Mindfulness Meditation – Mondays
"Mindfulness" has become a household word. That's great, but what does it really mean, how do you actually do it, and how can it help you live with more ease and joy in 2021 and beyond? In this 4 week-class series, we'll learn basic techniques of mindfulness meditation – including a focus on breath (also called anapanasati), body, thoughts and emotions – as well as metta (or loving kindness) practices. We'll learn how mindfulness meditation in the West today has its origins in Vipassana (meaning "clear seeing" in the ancient language Pali) and Buddhist psychology. We'll discuss the many benefits of practice including stress reduction, increased concentration, greater harmony in relationships and community, as well as spiritual growth. Each session includes skills instruction, a short Dharma talk and a Q&A period. Though drop-in students are permitted, we ask that you commit to the 4-week journey: the lessons are designed to build on each other; you'll experience the benefits of community (sangha) more deeply; and you'll more easily develop your own personal practice.
Alpita has been practicing mindfulness meditation since she was first introduced to it in 2007 by her teachers in the Insight Meditation Community of Washington D.C. After returning to Chicago, she served on the board of the Zen Life and Meditation Center in Oak Park from 2013-2015 and graduated from Moksha's 200 hour teacher training program in 2014. In the spring of 2021, Alpita will graduate from the 2-year Mindfulness Meditation Teacher Certification Program with Tara Brach and Jack Kornfield through UC Berkeley's Greater Good Science Center and Sounds True. She also is a practicing attorney in Chicago and has taught introductory classes for yoga and mindfulness at the City of Chicago, the Chicago Bar Association and Moksha Yoga Center. In March of this year, she was named as one of the Outstanding Women in Holistic Health by the Circuit Court of Cook County in Chicago.
Schedule
4 Week Course: Choose One…
Saturdays 11am-12:15pm, Weekly March 20 – April 10 – Click here to register for the Saturday sessions
Mondays 7:30pm-8:45pm, Weekly March 22 – April 12 – you are registering for the Monday sessions
Suggested Donation
Sliding Scale: $25 or $40 for the entire 4-week course.
You will be getting a syllabus, a short questionnaire and some materials prior to the first class. Please send any questions to athyas1080@gmail.com.
Come join us!
Hourly Schedule
Week One, Monday, March 22, 2021, 7:30pm to 8:45pm
Week Two, Monday, March 27, 2021, 7:30pm to 8:45pm
Week Three, Monday, April 5, 2021, 7:30pm to 8:45pm
Week Four, Monday, April 12, 2021, 7:30pm to 8:45pm