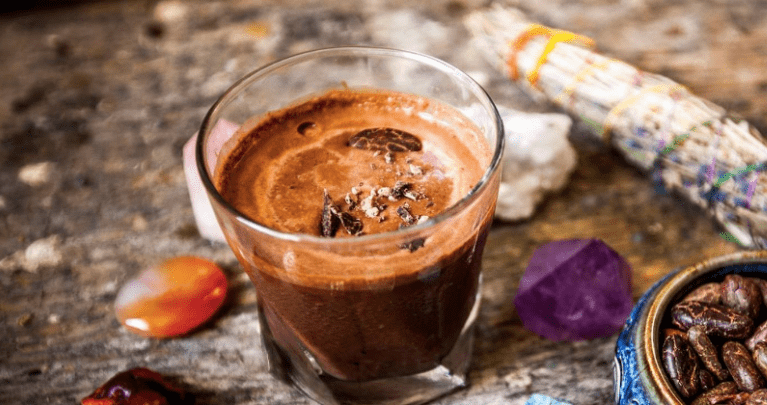 Sacred New moon in Libra Cacao Ceremony
SACRED NEW MOON IN LIBRA CACAO CEREMONY
Saturday September 24 6:30-9 pm
Cacao Ceremonies are traditionally celebrated in South American cultures on or near the Full Moon, which typical involve movement, intention setting, and consuming ceremonial grade raw cacao.
Join Ashley and Keli as we welcome Autumn Equinox and the September New Moon in Libra (9/25) with a healing and heart opening experience using the powerful properties of cacao consumed in a sacred space to release negative energy and move forward with peaceful, meaningful intentions. Ashley and Keli will interweave the healing aspects of yoga, essential oils, and oracle/affirmation cards with liquid raw cacao for a liberating, intimate and unique ceremony appropriate for those experienced or new to the practice.
We'll start with meditation, breath work and restorative yoga inspired by the intention to release limiting beliefs, be present and invite new beginnings. Then sitting in a circle, we'll use music, essential oils, a burning ritual and oracle cards to continue to manifest our intentions. Finally, we'll close the ceremony by drinking the raw cacao in unity to absorb it's amazing nutritional, emotional and heart-opening benefits which will manifest long after the workshop!
Then end the evening with healthy, high vibrational cacao-infused treat homemade by Ashley.
Optional: come with a phrase on what you are releasing and what you are welcoming, along with any crystals or journals if you feel called to bring. All experience levels, ages, and genders are welcome =)