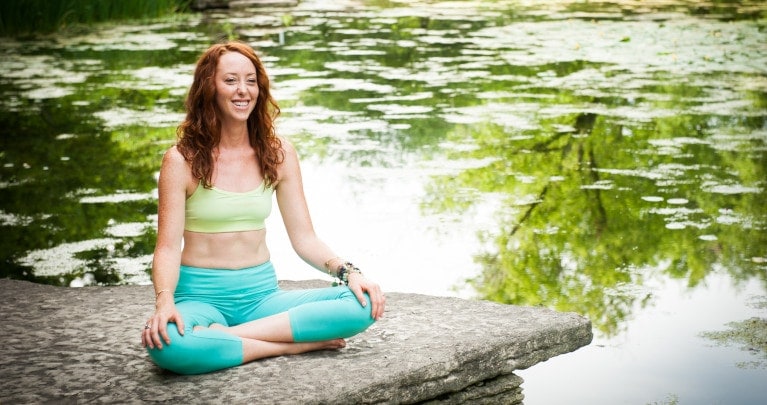 Bija Yoga Journey
to Costa Rica
with Sarah Lindgren
February 27 – March 4, 2020
Learn more & book at…
https://tri.ps/BijaYoga
About this trip Plant a seed (bija) of intention as we journey through our sacred connection to spirit and nature. In this retreat you will be thoughtfully guided through a daily yoga practice, journal prompts and meditations. All designed to help you rest in the grace of Mother Gaia. As we explore our inner connection to the self and identities we hold we will also deconstruct our current ideals of what we believe this life is to be. Here in this space we will connect to the pure life, allowing our days and evenings to be inspired by the natural rhythm of nature and our divine connection to all living beings.Our LocationOur sanctuary is situated amidst 250 acres of pristine Costa Rican rainforest on the unspoiled Caribbean side of the country. While you enjoy nature's healing embrace, you'll also enjoy all the comfort and conveniences of a modern retreat designed to maximize your serenity, peace and connection to nature and to your deeper self.
* Dine on locally sourced gourmet food at our restaurant and sip tropical drinks in our lounge
* Enjoy signature treatments in our wellness spa
* Opportunities for excursions to connect with the local environment and offerings
* Rest comfortably in our accommodations with running water and electricity
* Relax in our jacuzzi or lounge in your hammock on your terrace
Because the rainforest regulates the temperature naturally, you'll breathe clean, fresh air without the need for air conditioners. And we encourage you to fully unplug, put down your electronic screens and recharge your personal batteries. Let the natural light of sun, moon and stars illuminate your face and elevate your spirit.
What's Included:
* Daily Yoga
* Three Daily Meals
* Day Outing
* Daily Journal Prompts
* Guided Meditation
* Transportation from SJO
---

About Sarah Lindgren
Sarah states her intention for teaching yoga – "I wish to live in a world where people practice compassion, experience communicating face to face, believe in the power of peace, and enjoy the beauty of real food. I hope to teach people how to nurture themselves through these practices so they can truly love the life they live."
Sarah began practicing yoga in 2006 while she was expecting her first daughter. She states "my initial experience of self love and fully being present in the body, even with all of the crazy changes was truly profound! Since then I have found that a practice guided by my own intuition and the principals of the 8 limb path of yoga provides me with a deeper understanding of myself. I have also found this intuitive focus allows for a greater connectivity to those around me. I practice and teach because yoga gives you permission to be yourself, uncovered, and beautifully raw. I love the honesty of the yoga practice and how it demands self acceptance, which is truly the heart of this practice."
As a yoga teacher, Sarah has been teaching since the summer of 2015, gaining 200 hour certification in 2016 from Moksha Yoga Center in Chicago, completing the program with more than 700 hours of training. She continues to enjoy learning about this practice and developing creative and challenging sequences as well as workshops relatable to students. My mission as an Experienced Registered Yoga Teacher is to help make the world of yoga more accessible to all students through my classes and YACEP workshops. Showing them this is a practice to access the language of the heart not about touching your toes.
When Sarah is not meditating, or playing on her yoga mat you can find her in the garden, exploring Illinois with her family and whipping up tasty and nutritious food. She can't wait to meet you on the mat and together cultivate a more compassionate, judgeless, and honest community through the practice of yoga.