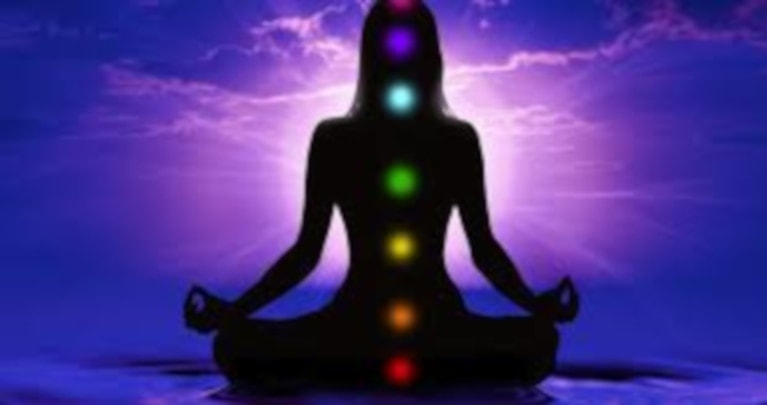 Thesis Workshop:
Yoga for Hypermobility
Join us for a FREE series of workshops on special topics
taught be Moksha's graduating teacher trainee class of 2019!
No pre-registration necessary. Arrive 10 minutes early for a spot.
---
Yoga for Hypermobility
with Nicki Gilbreath
Sunday, Nov 24, 3:30-5:15pm
Were you one of the double-jointed kids on the playground? Has flexibility always come easily for you? Ever felt like your hip joints are aching in Warrior 3? In this workshop, you will learn what joint hyper-mobility is, how to identify it, and how to work with it. We'll explore ways to practice foundational postures in a safe way that helps strengthen the muscles that support your joints. All are welcome, not just those with hyper-mobile joints!
Nicki is a reformed perfectionist who is interested in exploring functional movement through focus on individualized biomechanics and mindfulness, rather than striving toward the "perfect" pose. Besides yoga study and practice, she loves hiking, gardening, reading and Star Trek (TOS purist).
Nicki has chosen donations for this class will go to the Illinois Stewardship Alliance. ISA cultivates a local food and farm system that is economically viable, socially just and environmentally sustainable. We envision a system where soils are treated as a precious resource, local food producers earn a fair, living wage, local food education is integrated into all levels of education, infrastructure is rebuilt to accommodate local food systems and good food is available for all.
---
Neck, Shoulders & Mudras
with Suniti Ghogale
Saturday, Nov 30, 3:30-5:15pm
In this workshop, you will learn how to work with poses and mudras to open the neck and shoulders. Learn how to open up at work, at home and in class with the key techniques to release tension and stress.
Suniti is relentless in her pursuit of health, well-being and fitness. Suniti is drawn to vinyasa and astanga styles and enjoys working out in the gym. She loves volunteering, visits to the botanic gardens, and loves all animals, but especially her cat Spice.
Suniti has chosen donations for this class to go to Mane in Heaven. Mane In Heaven provides therapeutic benefits to disabled and able-bodied children and adults through animal-assisted activity and therapy visits with miniature horses leading to improved outcomes of physical, mental and emotional well-being.
---
Yoga for a Mood Boost
with Lauren Solomon
Sunday, Dec 1, 3:30-5:15pm
Daily life got you stressing? Yoga isn't just beneficial for your body – it can give you a mood boost too! This workshop will teach you how to uplift your spirits using yoga poses, meditation, and breathing techniques.
Lauren Solomon joined yoga teacher training to learn more about classical yoga and is excited to share the practice with others. Outside of yoga, she enjoys cooking, discovering new music, hiking, and hanging out with her fuzzy cat Mr. Mustard. Her favorite pose is Pigeon Pose.
Lauren has chosen donations for this class to go to the Anti-Cruelty Society. From pet adoptions to low cost spay and neuter services to humane education, cruelty investigations and rescue, The Anti-Cruelty Society works to raise awareness about the needs of animals. We provide rehabilitation and treatment as well as classes and programs from pet loss to pet first aid, not to mention a free behavior helpline to provide access to information about pet care. As a community of caring, we promote responsible pet ownership and work together to help animals find peace, comfort and happiness.
---
Yoga for Anger & Forgiveness
with Ryan Love
Sunday, Dec 8, 3:30-5:15pm
Discover how to use yoga to overcome anger and develop forgiveness. This workshop will include a dharma talk, a vigorous vinyasa practice, then pranayama, meditation and a cooling restorative sequence to complete the practice.
Ryan is a fine artist turned yogi, using yoga to transform the ills of modernity manifesting as stress and tension into insight and self-awareness.
Ryan has chosen donations for this class go to Environmental Defense Fund. Environmental Defense Fund's mission is to preserve the natural systems on which all life depends. Guided by science and economics, we find practical and lasting solutions to the most serious environmental problems.