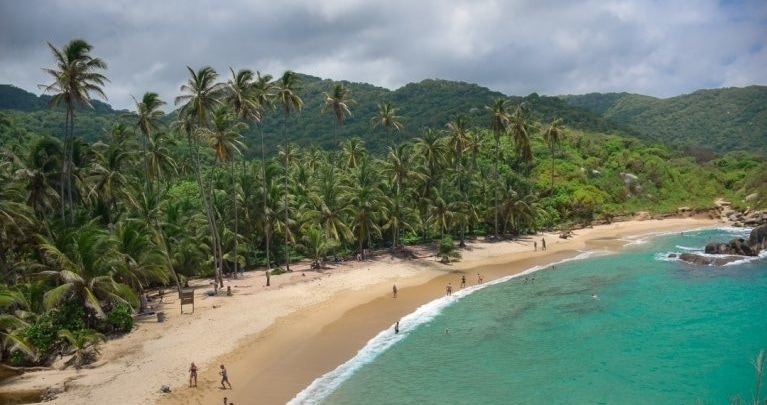 Yoga, Kirtan & Bhakti Treat in Columbia
Take time out to go on a treat, a special and beautiful gift that you can give yourself. It's an opportunity to reconnect to yourself, to deepen your yoga practice, to connect with like-minded people and to nourish, restore and reset the body, soul and mind.
The Yoga (asana, pranayama, kriyas and mudras), Kirtan (mantra chanting), and Bhakti (ancient science of devotion and meditation) Treat, will be hosted in Santa Marta, Colombia and will be one of the most unique and innovative retreats of its kind. With an equal emphasis on yoga practice for the body, meditation for the mind as well as the ancient science of devotion for the soul, we will journey together on a mind/body/soul adventure that will take us into the heart of the full and complete yoga tradition. Santa Marta is a beautiful beach town in Colombia, popularly known as the Hawaii of South America. Just a few hours from the world heritage city of Cartagena and the Amazonian rain forest, the treat will also feature excursions to these cultural sites as well as lots of time in Santa Marta on the beach. Each evening, there will be a meditative kirtan and teachings from the Bhakti yoga tradition, along with relaxing restorative practices to end the day.
Sample Schedule…
7-7:30am fruit, yogurt and herbal tea
7:30-8:30am guided meditation
8:30-10am full scope yoga practice
10:30-12pm wisdom studies
12pm lunch & freetime
6-6:30pm dinner
6:30-7:30pm kirtan
7:30-8:30pm restoratives
Cost and fees 
The treat cost includes accommodations (shared), 3 vegetarian meals per day, and all classes and excursions.
prices coming soon…