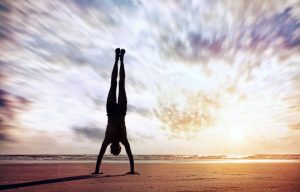 Growing up in the suburbs of Chicago in Bensenville, Derek ran cross country in high school and enjoyed practicing and studying Pilates, jazz dance, ballet and yoga in college. With a love of movement arts, Derek registered for and completed Moksha's Foundational Yoga Teacher Training in 2004 and is a certified yoga teacher. Derek has been teaching vinyasa yoga and restorative since 2005. 
His classes focus on building strength, flexibility and incorporates small somatic movements into his classes to open the joints in a way to assist student in getting the most out of a fine-tuned practice. Derek specializes in teaching arms balances and inversions and takes a playful spirit attitude with him into each class he teaches.
Inhale the present
Exhale the last and the next
Pausing here I am
Classes taught by Derek Johnson

* This teacher is either subbing or on sabbatical.
Click on images to view as lightbox...