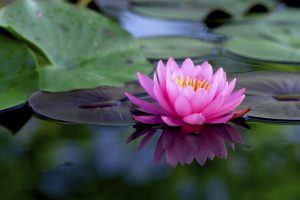 Born into a military family in Laredo, Texas, Shikshastaka traveled around the U.S. during her first few years of life. Her grandmother, an extremely devote Catholic, was a big influence in her life, instilling a deep faith and love for God. Growing up, her desire was to join the nunnery of the catholic school she attended. At 18 years old, she left home and moved to Houston, Texas for work, but still looking to join a nunnery. At the time, she, worked at a printer's shop close to the Bhakti Yoga Center. Many devotees would come in to pick up print work from the shop. During those times, she would discuss various existential matters and soon realized there is a difference between religion and spirituality, and what she was truly searching for was the ultimate truth.
Shikshastaka met her spiritual master, a devoted disciple of the great Indian master Bhaktivedanta Prabhupada in 1979 and became a full-time student of this incredibly powerful yoga. In 1988 with her husband and son, she moved to Chicago. After years of raising children and trying to maintain a spiritual life, she started doing yoga for health reasons. She started practicing Kundalini yoga in 2008 and the following year started yoga teacher training and then graduated in 2010. Kundalini yoga is a powerful practice using breath, posture, mudras, locks, movement, mantra and meditation. To become truly happy in this material world one has to find peace and to find peace one has to control the mind and to control the mind one has to control the breath.
Her goal as a teacher is to share with those that are also searching for an understanding of a higher consciousness to find that transcendental door within themselves and step through it. If Kundalini yoga is practiced regularly alongside the Maha Mantra (the great chant) then this can be achieved in a very short time. All types of yoga take commitment and just like anything else what one puts into it that you will take from it.
Classes taught by Sikshastaka

* This teacher is either subbing or on sabbatical.
Click on images to view as lightbox...