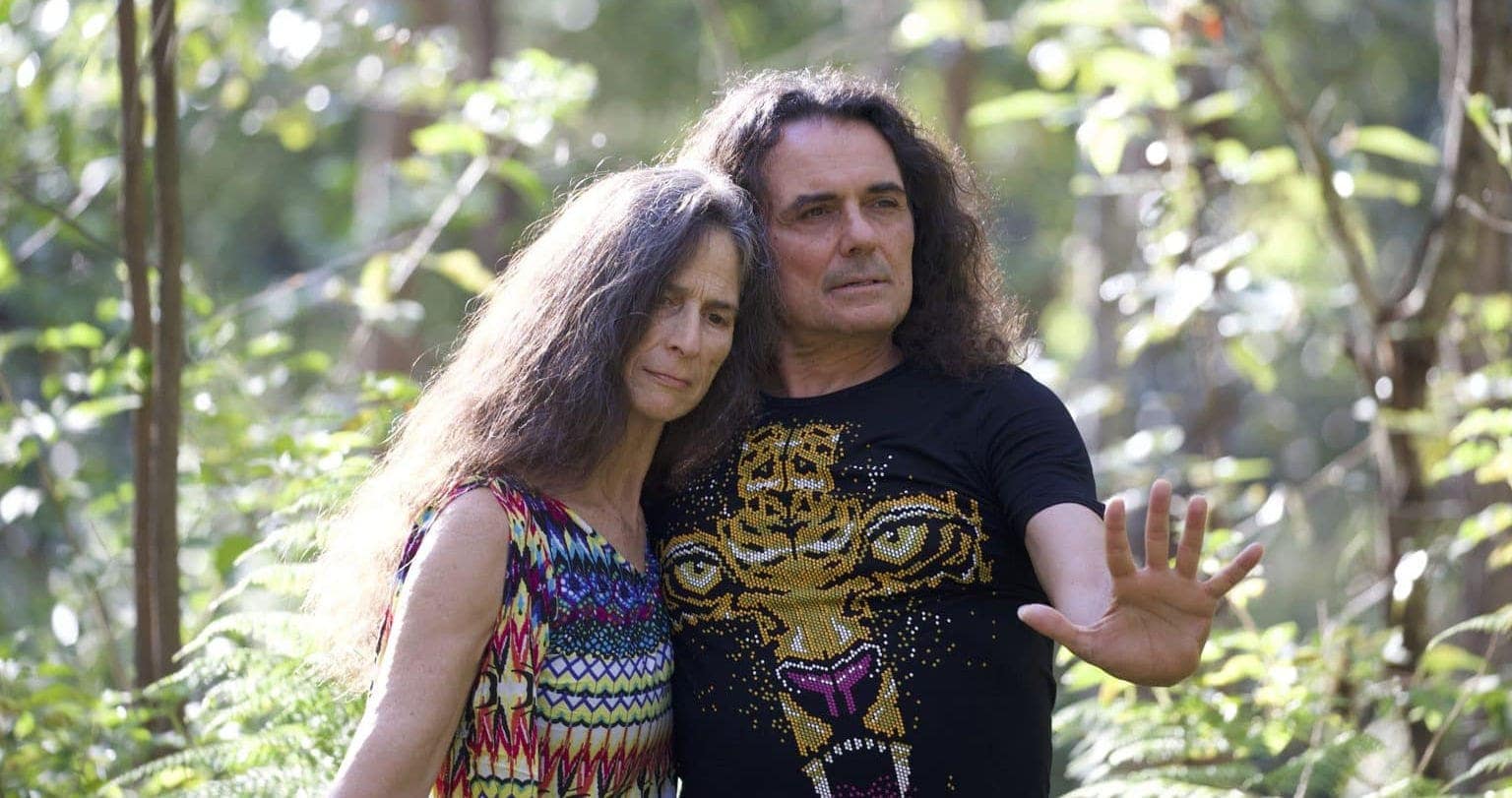 Ana Forrest & Jose Calarco
Rescheduled to August/September. New Dates TBD
Join Ana Forrest & Jose Calarco for an incredible series of yoga workshops!
Ana Forrest and Jose Calarco are today at the forefront of the Yoga world guiding its future and evolution. Ana Forrest has been inspiring and changing people's lives for over four decades. Together with Jose Calarco as co-teacher & Musical Shaman, they weave a captivating brand of magic, helping people bring balance, purpose, and health into their lives. Forrest Yoga is a global phenomenon, with thousands of Forrest Yoga teachers spread across five of the world's continents, all committed to inspiring personal transformation and vibrant health on all levels. Forrest Yoga is world-renowned as a powerful, therapeutic, internally -focused practice that emphasizes how to integrate the transformative experiences from the mat into daily life. Each workshop begins with a very special Ceremony of song, invocation and smoke blessing. Ana and Jose set the intent for the practice and honor the ancestors and custodians of our sacred land.
Freedom from Struggle
Friday 6:30-9pm
Forrest Yoga teaches you how to deepen your poses by relating in a fresh, intelligent way to your challenging edges. Learn how to relax your core and safely change fear into excitement by riding the power of breath. In this session you will learn a different way to relate to your 'edges' besides struggling and panicking. By listening to the intelligence of your body you can create a deep, rewarding struggle-free practice. These principles of working through your struggles and fear apply to all aspects of your life. Be prepared to sweat and work in a whole new way.
Building Warrior Heart
Saturday 10am-12:30pm
With Forrest Yoga's heart-opening asanas, you learn to breathe in a way that opens your core and gives the heart the support and counsel of the rest of the primary charkas. Learn to remove the emotional shielding from your heart so it can truly and honestly feel each new experience afresh. This helps your heart and Spirit be more resilient, flexible and adept at surfing emotional waves. Begin building skill in accessing, cleansing and resolving emotional issues and move them out of the cell tissue, thus freeing your heart. This makes room for seeing and absorbing the beauty and sweetness in our world, which nourishes the heart.
Ceremony & Music Healing
Saturday 2:30-5pm
We often live in a way that entraps our Spirit and confines it to a small space within our body. Experience Forrest Yoga meditation exercises, chants, music healing, and a dharma talk to create a safe space for your Spirit to live more freely and fully in your body. You will strengthen your relationship with your Spirit and walk through life as your Spirit dictates. This is a 2.5-hour workshop that includes about 30 minutes of asana.
Rewire Your Brain to Live the Life you Most Desire
Sunday, 10am-12:30pm
Are you ready to claim the life you most desire? It starts with getting on your mat and questing for it. In this workshop you will explore and understand which of your behaviors work and which don't. Nourish and rewire your mind to change habitual behaviors that hold you back from claiming the life you most desire. Build new neurological pathways through breath and asana to ignite fresh connections within your brain, and create new patterns that help you move forward.
The workshop will be hosted at Moksha Yoga Center, spots are limited.
COVID GUIDELINES at MOKSHA
Mask or face covering required. Masks available at the front desk.
Bring your own mats and props. No mat storage.
Wash hands for 20 seconds before entry. Restrooms are open in the building across the hall.
Those in CDC high-risk categories are encouraged to avoid possible exposure settings.
Answer the "Wellness Screening Questions" before entry. Stay home if you exhibit symptoms or have a temperature above 100.4 degrees.
Class size limited for social distancing.
Increased cleaning of facilities according to CDC guidelines including before and after each class.
Showers closed until further notice.
No socializing in the lobby. Visit with friends outside after class.
Get tested. Covid testing is free at any of the 11 Illinois testing locations.
Be nice. Instead of shaming others, help educate.
WELLNESS SCREENING QUESTIONS*
Please answer the following questions BEFORE departing for the studio. If you answer YES to any question, please stay home. Do NOT enter the studio if you answer YES to any of these questions…
☐Have you felt feverish?
☐Do you have a cough?
☐Do you have a sore throat?
☐Have you been experiencing difficulty breathing or a shortness of breath?
☐Do you have head or muscle aches?
☐Have you noticed a new loss of taste or loss of smell?
☐Have you been experiencing chills?
☐Have you been experiencing any other symptoms1?
☐Is anyone in your household displaying any symptoms of COVID-19?
☐To the best of your knowledge, have you or anyone in your household come into close contact2 with anyone who has tested positive for COVID-19?
1Other symptoms: consider also runny nose, diarrhea, nausea, and vomiting, or abdominal pain. For reported headaches: consider if new or unusual onset, not related to caffeine, dietary reasons (hunger), or history of migraines, cluster, or tension headaches, or headaches typical for the individual.
2Close contacts include household contacts, intimate contacts, or contacts within 6-ft. for 15 minutes or longer (10 minutes or longer for ambulatory care services) unless wearing N95 mask during period of contact.
You may call or email if you have any questions. Thank you. Be safe.
Moksha Management
*This checklist is from "Phase 4 of the Restore Illinois Plan" issued 6/22/20.