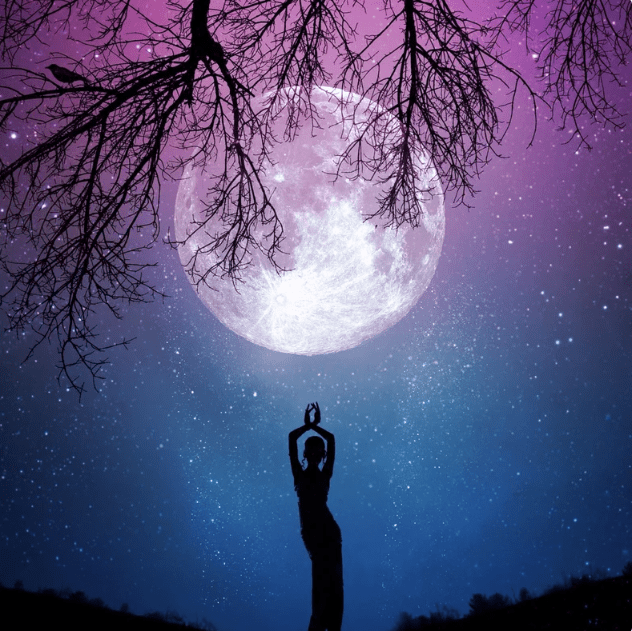 Cacao, Moonlight, & Magic: Honoring the Divine Feminine
Join us for a sacred and transformative evening as we gather under the radiant glow of the full moon to honor the divine feminine within and without. This special Cacao Ceremony is an opportunity to connect, reflect, and manifest your deepest desires with the loving energy of the full moon.
🍫 Cacao Ritual: We'll begin with a sacred cacao ritual, sipping on the elixir of the gods. Cacao, known as the "food of the gods," will open our hearts, allowing us to tap into our true desires and set powerful intentions.
📝 Journaling: Bring your intentions to life through journaling. Let your thoughts flow onto the paper, guided by the gentle illumination of the full moon. Explore your dreams, set goals, and unlock your inner wisdom.
🧘 Gentle Yoga: We'll move our bodies with gentle yoga poses to connect with our physical and energetic selves. These movements will help us release tension and create space for the manifestation of our intentions.
🧘‍♀️ Meditation: Immerse yourself in a guided meditation, diving deep into your subconscious mind to unveil the treasures hidden within. Harness the full moon's energy to amplify your intentions and radiate love and abundance.
🌟 Benefits: This ceremony offers a sacred space for self-discovery, healing, and growth. It's a chance to align with the cycles of the moon, amplify your intentions, and empower the divine feminine energy within you.
🌸 No Experience Necessary: Whether you're new to cacao ceremonies or a seasoned practitioner, all are welcome to this inclusive and nurturing space.
🌌 Date & Time: [Specify the date and time of your ceremony]
🌻 Location: [Specify the location or if it's online]
🪄 What to Bring: Your open heart, a journal, a yoga mat or cushion for meditation, and a sense of wonder.
Join us for a magical evening of connection, intention, and divine feminine energy. Let the full moon guide you toward your next chapter in life.