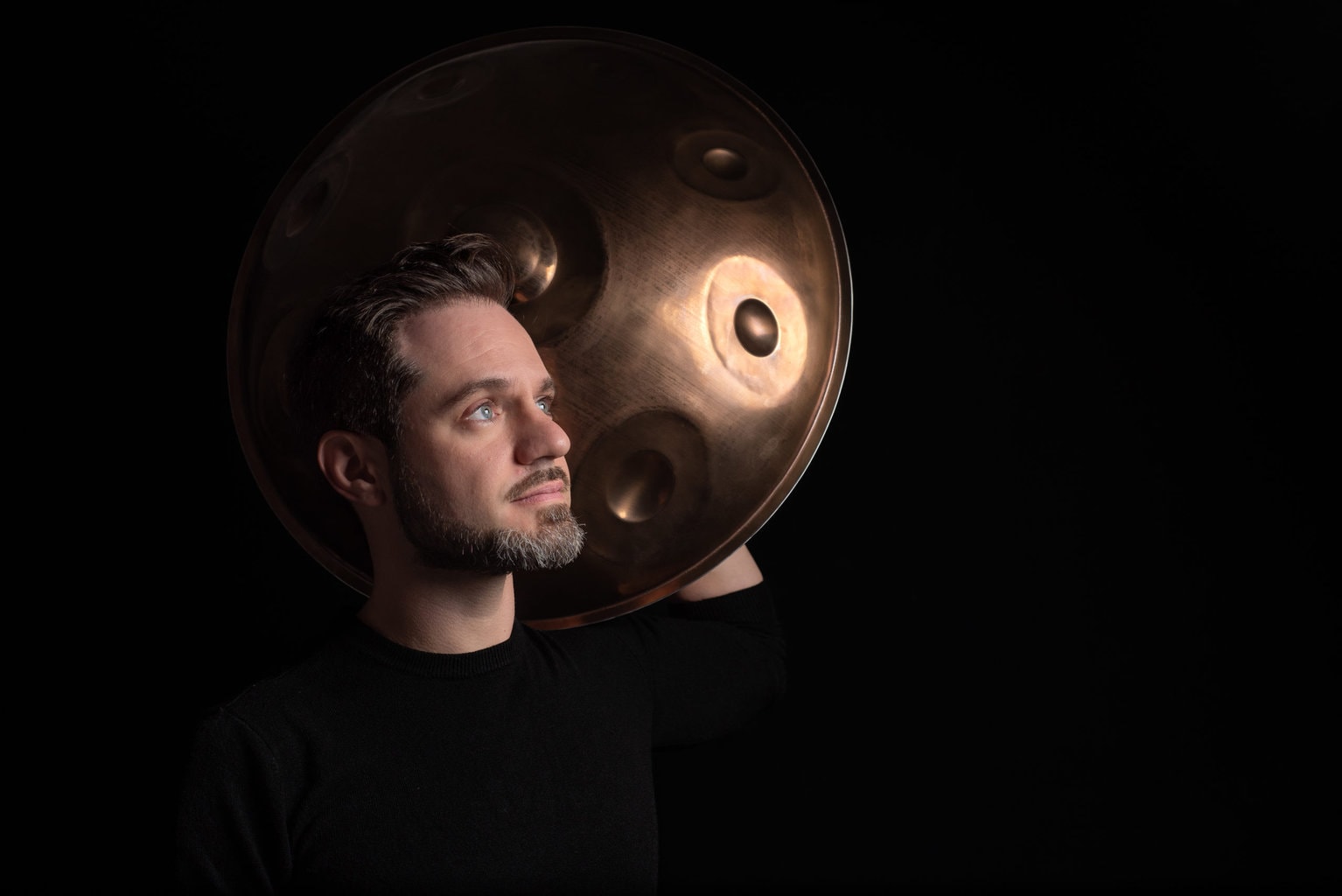 Full Moon & Candlelight Handpan Concert
Come experience a unique full moon evening bathed by the ethereal sounds of the handpan played by Rodrigo Bassad, aka Handpan Moves, in an intimate candlelight setting. open to all.
*bring your yoga, relaxation, movement, or meditation practice to the concert. Rodrigo is a Handromeda Handpan (Brazil) Official Artist since 2023. With the motto "handpan | everywhere" he travels around the world performing as a street artist to thousands of wandering people, he has played on three different continents and seven different countries so far.  Listening to the singular energies of a space, his work with the handpan includes long improvised meditations and grounding grooves, a true sound journey for the attuned.
Having taught various music disciplines such as composition, music theory and performance practice over the years alongside his carrier as a composer and multi-instrumentalist, Rodrigo Bussad holds a PhD in Music Composition at the University of Chicago and. Rodrigo is an Official Artist for Handromeda Handpan and RavVast Drums Social Media representative. Also a 200CYT, he brings his own music to his yoga classes or collaborating with other yoga teachers.