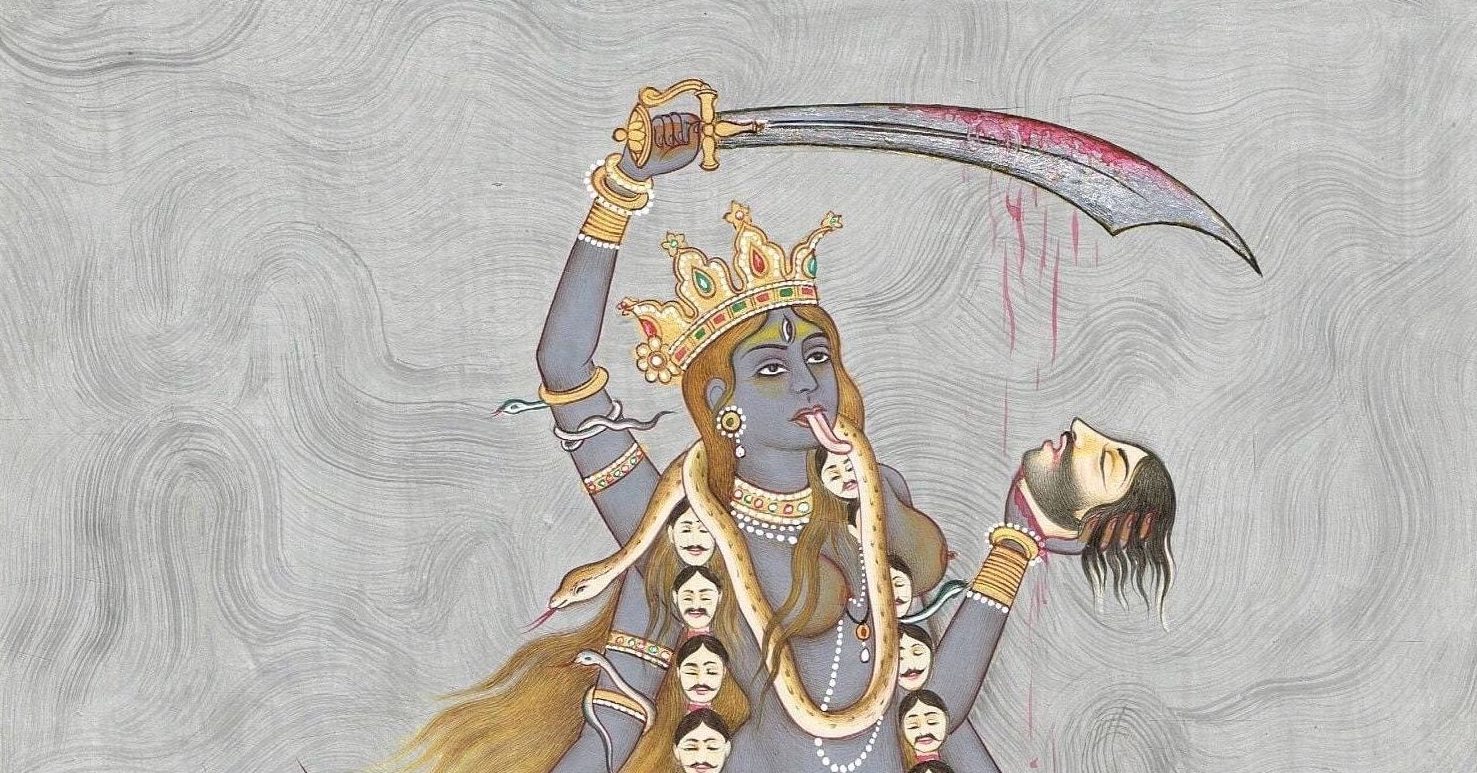 Tantrik Goddess Workshop: Kali
Join us for a workshop honoring the deity Kali hosted and taught by Ryan Love.
This workshop will include…
1.5 hour multi-dimensional Tantrik asana practice
Unique and traditional pranayamas
Tantrik visualization meditations
Cleansing and energetic kriyas
Lecture and presentation of history and mythology of Kali
Tea and art exhibition
About Ryan
Turning to the traditions of Classical Yoga, Ryan intently began practicing modern Vinyasa, Viniyoga, Astanga, and studying the history and kaleidoscopic schools and traditions of yoga. Finding a kindred spirit in the Classical Tantric tradition, his rebellious and staunchly independent anti-dogmatic approach to the individual as a portal to understanding our profound interconnectedness has led him to wholeness. In Ryan's classes you will experience a blend of ancient and modern techniques as structured by the wholeness of yogic practice. Through self study and utilizing the true and tested tools of presence, compassion, and kriya, we break free of cycles of pain and regression to find peace and our ultimate potential. Ryan is a Certified Yoga Teacher completing his studies at Moksha Yoga Center.
Patronage
A portion of the proceeds will go to Ryan's chosen charity, The Environmental Defense Fund.
About Kali
Kali, the destroyer of tamas, has been worshipped by devotees and Tantrik sects for millennia. She is known as Adhi Shakti, the Mother of the Universe. She is a divine protector and bestows moksha or liberation. She is one of the 10 mahavidyas, a group of Tantric goddesses. Kali, the feminine form of kalam, literally means the black or dark colored one. She also shares the meaning of time with the masculine noun kala and be extension, time as the changing aspect of nature that brings things to life or death.
Kali can be traced back to the Atharva Veda and the Mundaka Upanishad. She is depicted with either 4 or 10 arms. Described as black in color, her eyes are red with intoxication, and in absolute rage, her hair is disheveled, small fangs protrude out of her mouth, with her tongue extended. She is naked with just a skirt of human arms and a garland of skulls. She is accompanied by serpents and a jackal while standing on top of Shiva. She rides a lion, holding a sword and blue lotuses, her body firm and youthful. In spite of her terrible form, Kali is considered the kindest and most loving of all goddesses, as she is the mother of the universe.
In her 4 hands, she holds a sword, a human head signifying the ego which must be slain by divine knowledge in order to attain moksha. In the other hands she displays abhaya or fearless mudra and varada or blessing mudra. She wears a mundamala or garland consisting of 108 skulls. Naked, she symbolizes her being beyond the covering of maya since she is pure and above prakriti. Her blackness, representing nirguna, beyond qualities of nature, transcendent, above the concepts of good and bad. Kali's red tongue represents her rajasic or energetic nature being conquered by her sattvic or pure white teeth. The severed arms of her skirt represent her devotee's karma which she has taken on. She stands on top of Shiva, symbolizing consciousness as Shiva, and power or energy as Shakti. Shiva depends on Shakti to fulfill his role in creation, preservation, and destruction and without Shakti, unable to act, is simply a corpse.
Kali Gallery
Goddess Kali | sitting on skull