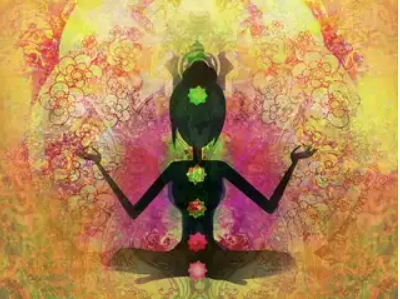 Yoga Alchemy: Stress Reduction, Health Optimization, and Conscious Evolution
Join a transformative masterclass where you'll learn To understand while applying the incredible tools of Yoga, Hypnosis, and Energy Work. Break free from stress, optimize overall health, and elevate your consciousness so that you begin to overcome any limitations that are keeping you stuck in life!
Discover how to transform stress into bliss, tap into your inner potential, and live a life of vitality and balance. This is your opportunity to take control of your well-being and embark on a journey towards a more empowered, enlightened you.
In this masterclass we will discover how to use the tools of yoga, hypnosis, & energy medicine to transform stress & stagnant energy. We will go through a yoga flow, which will include breath work, meditation, & a guided hypnosis. We will gain an understanding of why these tools are able to transform stress into feelings of overall well being, increased energy, & vitality.
Anna's approach adds a level of authenticity and relatability that will leave you feeling inspired to take control of your wellbeing. Anna is a certified yoga teacher, certified transformational life coach, and a Mindvalley certified hypnotherapist. For nearly a decade Anna battled hard drug addiction, emotional traumas, dysfunctional relationships, and even being homeless at one point! Today, her own experiences of growth, self-development, and overcoming severe challenges have inspired her to create and share this work.
Are you ready to elevate your life? Register now and start your path to a stress-free, health-optimized, and consciousness-enhanced future!