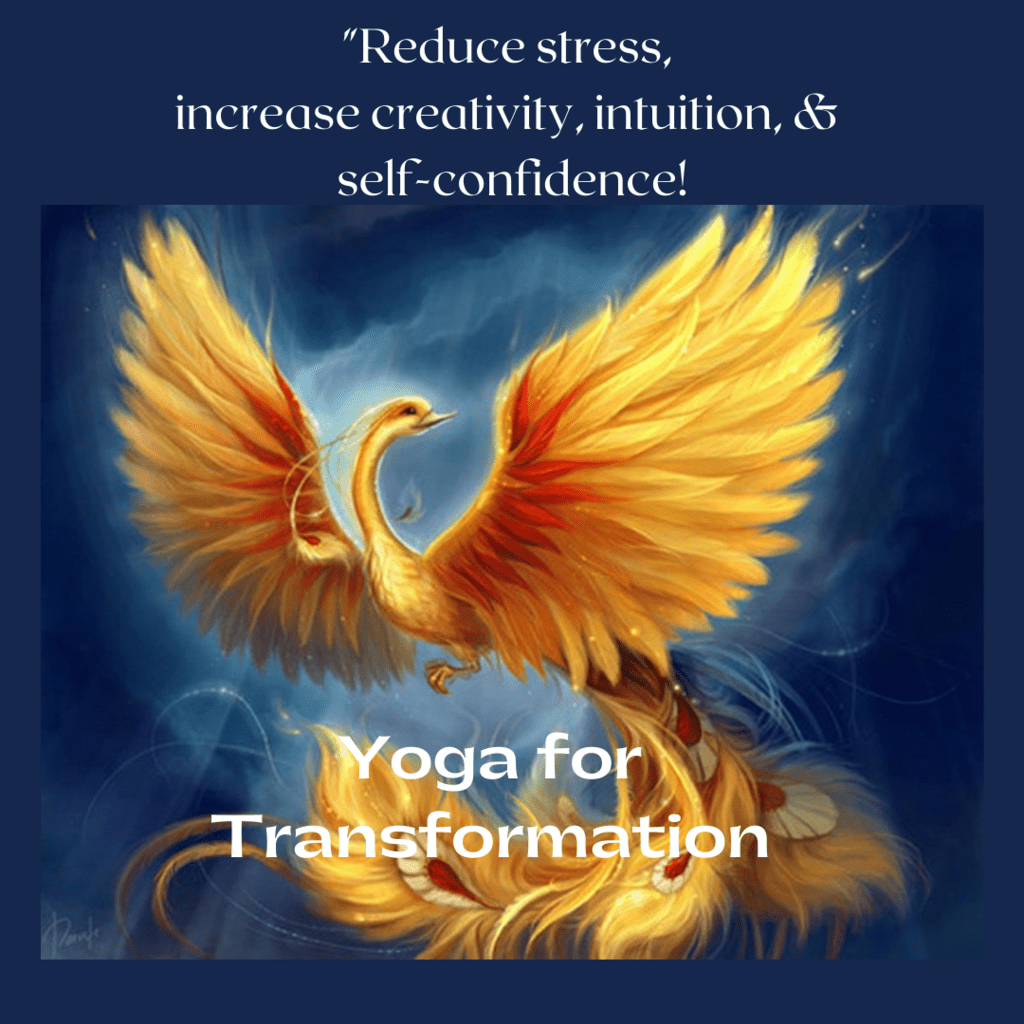 Yoga for Transformation
    In this workshop we will look at how stress impacts our states of consciousness, over all well-being, and our productivity. You will learn to understand how stress keeps us in a contracted state of consciousness while manifesting as tension in the body. You will learn how to reduce stress and tension to increase energy, reconnect with your intuition, and learn how to use elevated states of consciousness to manifest your best life! See how the tools you'll experience contribute to increased creativity, accuracy, and productivity.
    We'll take a deeper look at how to use yoga and nutrition to create a solid foundation to elevate our state of consciousness. From an elevated state we learn to understand how to design the conditions we need to effectively overcome limitations, such as false limiting self-beliefs/thoughts and unexpressed emotions, which block us from achieving and accomplishing our deepest desires and SO much more!
In this workshop…
Discover what stress is and how stress literally makes us slow and stupid;).

Gain an understanding of the 3 levels of consciousness (a.k.a – awareness).

Learn how the foods we consume either add stress or reduce stress to heal us.

Understand the deeper aspects of yoga and how to use these techniques to develop the skills that we need to tap into flow states of mind and enhanced ways of being.

Use yoga and nutrition to optimize our health so that we can create the conditions needed to effectively identify and overcome our limitations and to move forward in life!