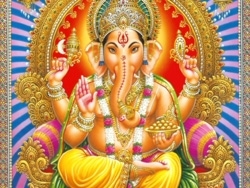 Welcome
We appreciate your enthusiasm for the Moksha Yoga Center's Foundation Teacher Training & In-Depth Studies Program. This program serves as a robust foundation for delving into the ancient art and science of yoga, grounded in its authentic and classical essence. Throughout the program, you will explore the fundamentals, key elements, and techniques of asana, pranayama, and meditation. The curriculum is thoughtfully designed to provide a diverse range of topics, class settings, and experiences, ensuring a comprehensive and enriching learning journey. Our commitment is to offer you the optimal learning experience, fostering growth and transformation in both your life and your yoga practice. We hope you thoroughly enjoy the program and discover profound positive shifts in your journey toward a deeper understanding of yoga.
Schedule
SCHEDULE: INDIA JAN 2024 (25 DAY INTENSIVE) - Starts Jan 1, 2024
SCHEDULE: SPRING 2024 (SUNDAYS) - Starts March 3, 2024
SCHEDULE: SPRING 2024 (THURSDAYS) - Starts March 7, 2024
Course Topics
Theory & Practice of the 8 Limbs including...
Asana, Pranayama, Meditation & Lifestyle Principles
Taking a Position of Steadiness and Comfort
In the realm of yoga philosophy, the term "asana" is defined by the yoga sutras as the harmonious integration of "sthira" (steadiness) and "sukha" (comfort). This pivotal sutra serves as our compass as we embark on a journey into the profound dimensions of asana, delving into facets such as alignment, actions, adjustments, and variations. Our exploration extends to the energetic dimensions, encompassing practices like bandhas, dristi, kriyas, mudras, and chakras, offering a nuanced understanding. The objective is to deepen our awareness and comprehension of the subtle flow of prana through the practice of asana, enhancing our connection to the profound essence of yoga.
Theory & Practice of Teaching
Conveying the Essence of Yoga
The practice of teaching is an art form intrinsically aligned with the principles of yoga, demanding a blend of sensitivity, compassion, and dedicated practice. A skilled teacher not only fosters encouragement and inspiration but also navigates the delicate balance of catering to the needs of both the individual and the collective group. This journey into the art of teaching also delves into the psychology and ethics inherent in the student-teacher relationship. The program aims to enhance teaching proficiency, emphasizing improvements in communication through language, thematic approaches, and the thoughtful integration of music into the teaching experience.
Theory & Practice of Sequencing
Progression of Movement in Time and Space
A mindful and effective progression through time and space is essential for achieving the overarching objectives of yoga. This module encompasses various aspects, ranging from crafting class themes and rhythms to attaining specific goal poses. Additionally, mini-modules will zoom in on targeted areas like hips or shoulders, while exploring the dynamics of vinyasas and namaskars. The curriculum also incorporates insights into yoga therapeutics and the purposeful integration of music, providing a holistic approach to intelligent and purposeful movement within the practice.
Theory & Practice of Adjustments
Instructing the Wisdom of the Body through Touch
The practice of teaching is inherently a form of yoga, demanding qualities such as sensitivity, compassion, and dedicated practice. A skilled teacher is not only an encourager and inspirer but also someone attuned to the unique needs of both individuals and the collective group. Central to this training is the mastery of proper adjustment techniques, utilizing visual cues through body language, verbal guidance with one's voice, and kinesthetic tools involving touch. This training program places significant emphasis on refining these skills, recognizing their pivotal role in effective and mindful teaching.
Theory & Practice of Ayurveda
Understanding the Knowledge of Life
Ayurveda, an ancient science rooted in living in alignment with nature, will be the focus of our exploration. This module will delve into various facets, including lifestyle, daily routines, and dietary considerations. Additionally, we will delve into esoteric concepts such as koshas, marmas, nadis, and chakras, unraveling the profound wisdom embedded in these aspects of Ayurvedic philosophy.
Experiential Learning
Finding Wisdom & Understanding Within
Understanding from within requires the student to not only expand inner awareness and trust of intuition, but also to gain practical experience in the art and science of yoga in a variety of situations and venues.
Yoga History & Philosophy
Understanding Union, Relationships & Opposites
This ancient system of health and well-being, reveals a path to develop and expand our fullest potential in body, mind, and spirit. We will look at deeper sources of knowledge in Indian culture, vedic history, and ancient manuscripts such as Patanjali's Yoga Sutra, the Hatha Yoga Pradipika, the Upanishads, the Bhagavad Gita, and the cosmology of Sankhya darshana.
About the Instructor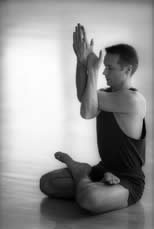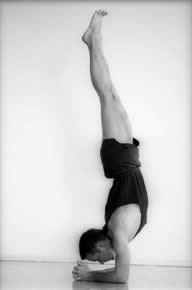 Daren Friesen, the founder and director of Moksha Yoga Center in Chicago, boasts a profound journey in the realm of yoga. Commencing his yoga practice in 1989, he became a dedicated student and experienced firsthand the transformative power of this ancient discipline. After moving to Chicago in 1994, Daren discovered a gap in the availability of the vinyasa flow and astanga-based practices he cherished. This realization prompted him to leave his corporate job, embarking on a journey to study, practice, and travel in pursuit of a deeper connection to yoga.
In 1997/1998, Daren journeyed to India, immersing himself in the teachings of Astanga Yoga at the Astanga Yoga Research Institute in Laksmipuram, Mysore. His frequent travels to India, totaling 20 visits, involved the study of yoga, Ayurveda, Sanskrit, and Sutras, providing him with a profound understanding of yoga's cultural and historical context.
An influential figure in his yoga journey is Acharya Dr. Shankaranarayana Jois, the founder of the Sadvidya Foundation in Mysore, South India. Daren's transformative experience occurred as he practiced Sri Vidwan K. Pattabhi's Astanga Yoga and received teachings on Patanjali's 8 Limbed Path in the presence of Acharya on the same day.
Upon his return to Chicago in 1999, Daren established Moksha Yoga Center with a mission to offer yoga to a Western audience in its traditional and authentic form, deeply rooted in the Vedas. "Moksha," deriving from Sanskrit, signifies freedom, aligning with the ultimate goal of yoga. Moksha Yoga Center is dedicated to this goal, hosting esteemed local and national teachers who impart their wisdom through classes, workshops, trainings, and retreats.
Daren's approach to yoga is grounded in vinyasa/astanga but reflects a non-dogmatic and inspirational style, shaped by influential master teachers such as Bryan Kest, Shiva Rea, Seane Corn, Tias Little, Gary Kraftsow, and Aadil Palkhivala. His diverse interests include scuba diving, waterskiing, snowboarding, camping, travel, Ayurveda, Eastern cultures and philosophies, and spending winters on the beaches of South India. Daren remains grateful for the shared journey with all his teachers and continues to evolve in his dedication to the practice and teachings of yoga.