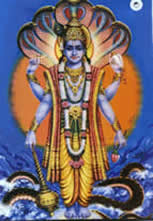 500hr Advanced Certification
500 hour Advanced Certification Program for teachers wishing to deepen their teaching, practice and understanding of yoga.
Click here for the Winter SCHEDULE in India - Feb 2023
Click here for 2023 SCHEDULE in Chicago - March 2023
---
Welcome
Thank you for your interest in Moksha Yoga Center's Advanced Teacher Training & In-Depth Studies Program, one of the most respected in the region and the country. This program is a foundation for the study of the ancient art and science of yoga rooted in its classical form. The fundamentals and key elements and techniques of asana, pranayama, and teaching skills will be explored. The program is designed to give you a wide variety of topics, class settings, and experiences. It involves classes with not only me, but also with a variety of local and national teachers. We are committed to giving you the best learning experience possible. We hope you will enjoy the program and find your life and practice transformed.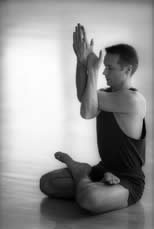 Daren Friesen is the founder and director of Moksha Yoga Center in Chicago, the largest independent yoga studio in the Midwest with 40 teachers and over 100k student visits over the past 20 years. Daren has been an avid student of yoga since starting his practice in 1989 shortly after finishing college in Los Angeles, just as the emergence of yoga sprouted into popular culture. Having moved to Chicago in 1995 due to a job transfer and not finding much of the vinyasa flow that he loved in LA, he left his corporate life  shortly thereafer to study yoga, practice, and travel. Wanting to reach deeper into the roots of vinyasa (ie tristhana), Daren traveled to India on 2 trips in 1998/1999 studying at the Astanga Yoga Research Institute in Laksmipuram. Now having traveled to India each year for the past 20 years occasions and studying yoga, Ayurveda, Sanskrit, and yoga philosophy, Daren has a deep understanding of the culture in which yoga originated.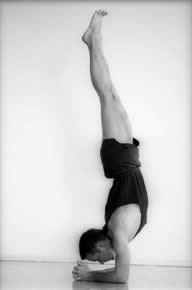 One of the most influential teachers in his pursuit of the knowledge of yoga  is Acharya Dr. Shankara Narayana Jois of Mysore, South India. Sitting in the presence of Acharya on the same day to receive the teachings of Patanjali's 8 Limbed Path was truly a transformational experience. Having explored yoga's roots and depths, he returned to Chicago to open Moksha Yoga Center in 1999 with the intention of offering yoga to a Western audience but in its traditional and authentic form with its roots deeply nourished by the Vedas. The Sanskrit word, Moksha, means freedom. Coming from the vedas and yoga darshana, moksha is one of the most important goals in one's life. Our shala ultimately strives for this goal. In service of this offering, Moksha hosts a variety of local and national teachers renowned for the depth of their experience. The teachings are imparted in a vareity of settings - classes, workshops, trainings, and kirtans. Daren majored in International Relations at the University of Southern California and participated in student goverment and as an officer in his fraternity. His interests include water sports (scuba, waterskiing, snorkeling), snowboarding, ayurveda, travel, international politics and Eastern cultures, philosophies, and religions.
Course Topics
Topics to be covered include:
Alignment & Action

Anatomy

Asana

Astanga & Vinyasa

Bandhas

Chakras

Deeper Aspects of Poses

History & Philosophy

Injuries

Kriyas

Marma Nadi Chakra

Meditation

Mudras

Pranayama

Restorative

Sankhya

Sanskrit & Mantra

Sequencing

Shatkarmas

Sutras

Tantra

Teaching & Speaking Skills

Variations of Poses