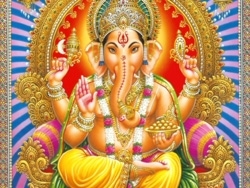 Moksha Teacher Training
& In-Depth Studies
200-hr Foundational Program
A 200-hour certification program approved by Yoga Alliance for teacher trainees and students wishing to deepen their practice and understanding of yoga.
About the Instructor
Daren Friesen is the founder and director of Moksha Yoga Center in Chicago, the largest yoga studio in the Midwest with 40 teachers and 5000 students. Daren has been an avid student of yoga since starting his practice in 1989 shortly after finishing college in Los Angeles,where he majored in International Relations at the University of Southern California, participating in student government and serving as an officer in his fraternity. After moving to Chicago in 1995 due to a job transfer and not finding much of the vinyasa flow that he loved in L.A., he left his corporate life (i.e. coat, tie, wingtips, and all) shortly thereafer to study yoga, practice, and travel. Wanting to reach deeper into the roots of vinyasa (i.e. tristhana), Daren traveled to India for 9 months on 2 trips in 1998-1999 studying at the Astanga Yoga Research Institute (Laksmipuram) with Sri K. Pattabhi Jois. Today, after taking many more trips and spending over 30 months in the country studying yoga, ayurveda, sanskrit, and sutras, Daren has a deep understanding of the culture in which yoga originated.
One of the most influential teachers in his pursuit of the knowledge of yoga (jnana yoga) is Acharya Dr. Shankara Narayana Jois of Mysore, South India. Practicing Sri Vidwan K. Pattabhi's Astanga Yoga and then sitting in the presence of Acharya on the same day to receive the teachings of Patanjali's 8-fold Path was a truly a transformational experience. Having explored yoga's roots and depths, he returned to Chicago to open Moksha Yoga Center in 1999 with the intention of offering yoga to a Western audience but in its traditional and authentic form with its roots deeply nourished by the Vedas, to a Western audience. The Sanskrit word moksha means "freedom". Coming from the vedas and yoga darshana, moksha is one of the most important goals in one's life. Our shala ultimately strives for this goal. In service of this offering, Moksha Yoga Center hosts a variety of local and national teachers renowned for the depth of their experience. The teachings are imparted in a variety of settings - classes, workshops, trainings, and kirtans.