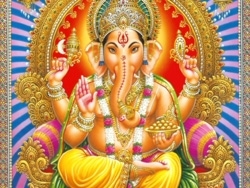 Moksha Teacher Training
& In-Depth Studies
200-hr Foundational Program
A 200-hour certification program approved by Yoga Alliance for teacher trainees and students wishing to deepen their practice and understanding of yoga.
Coursework
Transforming Experience into Understanding and Insight
Wisdom and understanding from within requires the student to not only expand inner awareness and trust of intuition, but also to gain practical experience in the art and science of yoga in a variety of situations and venues:
Techniques - Part 1
Training Classes: These classes are the foundation of the training program, mandatory and required for certification. Integral to the learning process, these classes are multi-dimensional and include practice and theory of asana, pranayama, meditation, bandhas, mudras, kriyas, history, philosophy, and ethics. The format of the class is structured to include practice, hands-on adjustments, lecture, discussion, Q&A, and quizzes. Guest teachers may also be asked to present during these times. Make-up Policy: You are entitled to miss 1 class. For all remaining absences, you must attend make-up sessions completing hour-for-hour each class missed.
Practice Classes: Trainees are required to participate in 2 group classes per week, preferably at Moksha Yoga Center, or at a host studio in the suburbs - Focus in Brookfield, Sanctuary in Highwood, or Sunshine in Orland Park. This requirement is in addition to your daily personal practice. A minimum of 50 practice classes is required for certification. For practice classes completed at Moksha Yoga Center, our computers will keep track of your attendance. For practice classes completed elsewhere, please keep a log (including location, date, number of hours) of your attendance.
Daily Practice: Please take 15-20 minutes daily to practice the poses and pranayamas that you learn in class.
Review/Make-up Sessions:Up to 3 review/make-up classes will be scheduled throughout the course. A minimum of 3 students is required for each make-up class.. All are encouraged to attend these make-up classes, whether a make-up is required or not. Please bring the topic or lesson that you missed and your questions and inquiries. The format will follow the training class structure. You may also complete make-up classes by attending another program in Chicago or the suburbs.
Teaching Methodology - Part 2
Apprenticeship: Trainees choose a teacher of his/her choice to observe, adjust, and assist. Each teacher is unique in the way to engage the trainee. Some teachers have the trainee teach one pose in each class. Other teachers spend a few minutes after class to review and critique any adjustments given. Some teachers are hands-off and allow the trainee to use this component as self-study. In addition to adjusting students in poses, trainees are expected to distribute and collect props, follow the teacher's instructions, and assist in any way deemed appropriate.
Video Review: One of the unique aspects of the Moksha training program is the Intro to Yoga series. Each trainee teaches a portion of the course, composed of 4 1.5 hour classes. This series is offered to real live students as an introduction to the basics of yoga. Each class includes asana, pranayama, meditation, and some yoga theory. These classes are videotaped, then watched and reviewed immediately following the class. Past trainees have found this experience the most essential aspect in developing confidence in one's teaching and improving all aspects of one's class presentation.
Practicum
Karma Classes: Once the video review is completed, each trainee is required to teach 8 community classes for certification, which are basic (level 1-2) classes offered to the public at no charge. These classes are extremely popular at Moksha and regularly have 30-50 students per class. This class is a bridge between the supervised teaching experience of the Intro to Yoga course and teaching on your own. You may co-teach with another trainee or on your own. Trainees are responsible for signing up for the class in advance, planning, and teaching.
Private Classes: Teach 3 private lesson sessions. This experience helps you to learn how to individualize a class for a specific person.
Goodwill Class: Teach 1 yoga class to an underserved or disadvantaged group, such as cancer patients, senior citizens, disadvantaged youth, etc. You may not receive compensation for this class. Each trainee is required to research, contact, and arrange to teach this class. Moksha Yoga Center will provide some leads and referrals throughout the year. Submit a short review by email when complete.
Philosophy, Ethics, Lifestyle
Sutra Study: Held on Tuesdays at Moksha Logan Square, this class will cover select sutras from the ancient treatise by Patanjali, outlining classical yoga philosophy. Many sutras will be covered in the training classes during the week.
Master Teacher Roundtable (MTR): One of Moksha Yoga Center's greatest assests is our relationship with a variety of the country's most respected master teachers in various methods and styles. Our master teachers will be asked to speak in special 1-hour sessions that will be held on select weekends. The topics include the presenter's teaching background, key teaching qualities to possess, and issues related to the teacher/student relationship. A short Q&A will follow. Come prepared to ask any questions you may have related to teaching.
Yoga Business Seminar: This course is designed to inform and educate the teacher how to plan, market and promote one's services to yoga centers, health clubs, and corporations. Payrates for group and private classes and will be discussed, marketing materials and ideas are presented, and business plans and structures are reviewed. This class is offered twice per year in Chicago.
Ethics: Topics will be covered throughout the course. Yoga ethics are included in the sutra philosophy sections of the assignments.
Non-Contact Hours
Homework: Svadyaya or self-study of the ancient texts and knowledge of yoga is mentioned throughout the classical texts on yoga. Self-study is a component of the 3 limbs of Kriya yoga, 1 of the 5 limbs of Niyamas, and 1 of the 8 limbs of Astanga. Quizzes & Tests: Throughout the training, in-class, take-home, and pop quizzes will be given to encourage study and digestion of the material.
Thesis Project: A unique requirement of Moksha Yoga Center's program, the thesis project is one of the most interesting and fun aspects of the training. As yoga is a living and changing practice, students are asked to contribute to this evolution. Each student chooses a topic of his/her choice, completes research and study, and presents a thesis project in the form of a class, workshop, report, or video. Many projects from past years have become a career for some trainees.
Book Reviews: Read one of the most important books for teachers, Aadil Palkhivala's Fire of Love. Answer study guide questions for the other assigned reading Teaching Yoga by Donna Farhi.
Seva: Assisting in various duties at the yoga studio helps one to see that the organization exists only with each individual's participation and care. Small duties such as assisting with office duties, washing mats, or keeping the space clean is valued and appreciated by everyone who is a part of the community. You will be asked to sign-up for a seva project at the beginning of the program. Your cooperation and zen-like mind is greatly appreciated.
Anatomy & Physiology
Anatomy for Yoga Teachers: This course is taught by Shanna Linn, longtime member of Moksha's faculty, and will cover key concepts for muscles, bones, and joints. It's critical that yoga teachers understand the language of the body to become a more effective guide for the body in asana and the breath in pranayama. A course manual is included. CEU = 25 hours
Yoga Anatomy Teacher Training: This course taught by master teacher Tias Little is weaved with history, philosophy, poetry, meditation and lots of inspiration. CEU = 21 hours
Please note anatomy-class fees above are discounted for teacher trainees and are not included in the program tuition.
Electives
Moksha Workshops: 25 hours are required for certification. Workshops are taught by master teachers who often have 20-30+ years of teaching experience and are invited from around the U.S. and the world. Note: Workshops and special events are considered electives in the Moksha Yoga Center Teacher Training program and are offered to all Moksha teacher trainees at 20% off. From time to time, some special events are offered at no charge.
Moksha Special Events: 15 hours are required for certification. Senior teachers from Chicago teach special events. Note: Workshops and special events are considered electives in the Moksha Yoga Center Teacher Training program, and are offered to all Moksha teacher trainees at 20% off. From time to time, some special events are offered at no charge.
Kirtans & Concerts: 2 Kirtan sessions are required for certification. Kirtan is an integral part of the yoga path and creates a deep heart opening necessary for internal transformation. Devi 2000 kirtans are offered complimentary to trainees and are typically held once per month on a Saturday evening, from 7:30-9:30pm at Moksha Riverwest. We also host guest kirtan wallahs from around the country. Watch for these special guest kirtans throughout the year from Arjun & the Guardians, Suzanne Sterling, Wade Morrissette, and more.
Closing
Final Practice, Closing Circle & Sattvic Potluck: The last class get-together is a sacred sharing of one's experience and lessons learned in the teacher training course. Please come prepared to talk about what you learned and where you are headed and wear an article of white clothing to represent the purity of your intention.
Feedback Survey: Your feedback at the end of the course is used to improve the teachings, refine and tweak the class offerings. We will send you a link at the end of the program to the survey and we appreciate any and all comments.
Annual Holiday Party: A big shin-dig and vegetarian potluck (no alcohol) in which trainees, teachers, staff, and students are invited. All trainees participate in the logistics of the party including preparation and clean-up. Partners, children and friends are welcome.