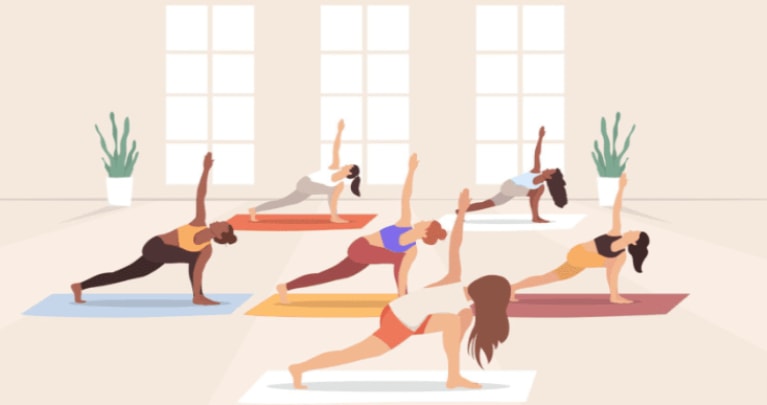 Yoga Style Series
Style Series
Learn about teach of the styles of yoga offered at Moksha in this 5 week series. You may pick and choose any workshop or take them all!
Saturdays
April 1, 2:30-5pm: Astanga Yoga with Maximillian. Register here.
April 8, 1-3:30pm: Vinyasa Yoga with Daren. Register here.
April 15, 1-3:30pm: Forrest Yoga with Peyton. Register here.
April 22, 1-3:30pm: Tantrik Yoga with Ryan. Register here.
April 29, 1-3:30pm: Viniyoga with Aimee. Register here.
Each workshop includes a short history of the style of practice, its key tenets and practice principles, a short practice, the style's approach to pranayama and meditation, question and answer and journaling. This workshop series is essential for the yogi interested in exploring all the various styles under the yoga umbrella.
Astanga Yoga
Learn about the history of the "Yoga Practice of the Royal Palace of Mysore" and its lineage of teachers parampara from Sharath Rangaswamy to Pattabhi Jois to Krishnamacharya to Nathyamuni. We will explore the foundational principles called Tristhana (bandhas, breath and dristi), the idea of vinyasa (breath synchronized movement in an intelligent sequence), and the 8 limbs of Patanjali.
Vinyasa Flow
Explore the principles of breath synchronized movement, creative sequencing, and practice themes in vinyasa flow style often referred to as freestyle or power yoga. There is no one teacher or guru leading this style – good or bad?
Forrest Yoga
Discover yoga as a healing and pain-free practice. Forrest Yoga is a specialized approach to yoga addressing physical, energetic and spiritual needs and includes long holds and lots of core work. The 4 pillars of Forrest are breath, strength, integrity and spirit.
Tantrik Yoga
Investigate the esoteric practices of yoga such as bandhas, mudras, kriyas and the subtle energy body marma, nadi, chakra. Discover how to incorporate pranayama, mantra, and visualization meditations into your practice. Learn about amrita, the opposite of kundalini.
Viniyoga
Understand the history of Viniyoga in the Krishnamarcharya lineage and its principles of adaptation and breath synchronized movement.