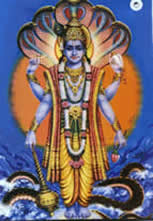 500hr Advanced Certification
500 hour Advanced Certification Program approved by Yoga Alliance for teachers wishing to deepen their teaching, practice and understanding of yoga.
---
Certification Requirements
Moksha Yoga Center is an offically recognized and approved yoga teacher training school of Yoga Alliance since 2002. Our standards exceed those set by yogaalliance.org. The minimum number of hours listed is the additional hours required for a 500 hour certificate and is cumulative total equal to 300 additional hours plus 100 teaching hours.
| REQUIREMENT | | # Hours |
| --- | --- | --- |
| Techniques | | 50 |
| Teaching Skills | | 30 |
| Philosophy | | 55 |
| Practicum | | 70 |
| Anatomy | | 80 |
| Sub-Total | | 135 |
| Required Electives | | 135 |
| Other Electives | | 0 |
| Homework | | 30 |
| Add'l Hours Total | | 165 |
| Teaching Hours | | 100 |
| Grand Total | | 400 |