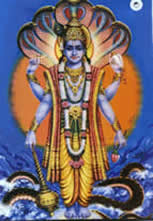 Moksha Teacher Training
& In-Depth Studies
500hr Advanced Certification
500 hour Advanced Certification Program approved by Yoga Alliance for teachers wishing to deepen their teaching, practice and understanding of yoga.
---
Coursework Guidelines
---
Techniques/Teaching Methodology - Part 1
Advanced Training Intensive with Daren Friesen
3 Options Spring, Summer, and Fall
---
Teaching Methodology - Part 2
choose 2 of 4
Adjustments Clinic, offered 2x per year
Sequencing Course with Kim Wilcox, offered 2x per year
Video Review with Daren Friesen, set up with trainee one on one
Theraputics Course with Gabriel Halpern, offered April of each year
---
Philosophy, Ethics, Lifestyle- Part 3
choose from approved options to equal 30 hours
Sutra Study: Held on Tuesdays at Moksha Logan Square, this class will cover select sutras from the ancient treatise by Patanjali, outlining classical yoga philosophy. Many sutras will be covered in the training classes during the week.
Master Teacher Roundtable (MTR): One of Moksha Yoga Center's greatest assests is our relationship with a variety of the country's most respected master teachers in various methods and styles. Our master teachers will be asked to speak in special 1-hour sessions that will be held on select weekends. The topics include the presenter's teaching background, key teaching qualities to possess, and issues related to the teacher/student relationship. A short Q&A will follow. Come prepared to ask any questions you may have related to teaching.
Yoga Business Seminar: This course is designed to inform and educate the teacher how to plan, market and promote one's services to yoga centers, health clubs, and corporations. Payrates for classes and privates will be discussed, marketing materials and ideas are presented, and business plans and structures are reviewed. This class is offered twice per year in Chicago.
Ethics: topics will be covered throughout the course. Yoga ethics are included in the sutra philosophy sections of the assignments.
Ayurveda 101, Sattvic Nutrition, Meditation, Psychology of Yoga and many more...
---
Practicum- Part 4
Mentorship for Foundation Training: set up one on one with trainee, to apprentice with the Moksha 200hr training.
---
Anatomy & Physiology- Part 5
choose 1 of 2
Anatomy for Yoga Teachers: This course taught by Shanna Linn, long time member of Moksha's faculty will cover key concepts for muscles, bones, and joints. It's critical that yoga teachers understand the language of the body to become a more effective guide for the body in asana and the breath in pranayama. Course manual included. CEU = 25 hours
Yoga Anatomy Teacher Training: This course taught by master teacher Tias Little is weaved with history, philosophy, poetry, meditation and lots of inspiration. CEU = 25 hours
---
Master Teacher Intensives- Part 6
Aadil Palkivala's Advanced Teacher Intensive: 25 hours are required for certification. Offered September of each year .
One Specialty Master Teacher Intensive: 25 hours required for certification. Some options include, Restorative Training, Pre-Natal Training, Viniyoga ,and Kid's Yoga Training
---
Non-Contact Hours
100 Hours of Teaching
---
Closing
Semi-annual TT Alumni Practice, Sharing Circle & Sattvic Potluck: The last class get-together is a sacred sharing of one's experience and lessons learned in the teacher training course. Please come prepared to talk about what you learned and where you are headed. Please wear an article of white clothing to represent the purity of your intention.
Feedback Survey: Much appreciated, your feedback at the end of the course is used to improve the teachings, refine and tweak the class offerings. We will send you a link at the end of the program to the survey.
Annual Holiday Party: a big shin-dig and vegetarian potluck (no alcohol) in which trainees, teachers, staff, and students are invited. All trainees participate in the logistics of the party including preparation and clean-up. Partners, children and friends are welcome.