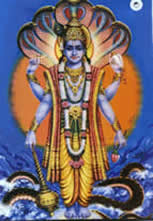 500hr Advanced Certification
Our 500hr (also referred to as "300hr") Advanced Certification Program approved by Yoga Alliance for teachers wishing to deepen their teaching, practice and understanding of yoga.
---
Coursework Guidelines
---
Anna Maya Kosha / Physical - Module 1
Study the deeper layers of asana, variations of poses, and effective sequencing.
Learn the various systems of the body and the tools of poses, pranayamas, and energetic techniques for each.
Incorporate techniques such as bandhas, mudras and kriyas to enhance and enliven your teaching.
---
Prana Maya Kosha / Energetic - Module 2
Learn how to activate the marma nadi chakra energetic system.
Discover how to work deeper in the nervous system.
Understand the mystical and esoteric aspects of yoga.
---
Mano Maya Kosha / Mind & Emotions - Module 3
Learn various ways to transform the psyche, your daily thought patterns, and how to release samskaras.
Practice preparatory techniques to prepare for meditation.
Learn the deeper aspects of the mind, ego and intelligence mechanisms.
---
Vijnana Maya Kosha - Module 4
Discover the deeper aspects and meaning of one's being in this layer closest to one's true being.
Learn the dual nature of one's being - both material and spiritual in a non-dogmatic framework.
Prepare for deeper states of meditation and understanding.
---
Ananda Maya Kosha - Module 5
Learn how to integrate all the levels of one's being in the present moment.
Integrate and activate the yogic techniques and tools into a holistic approach.
Consider the complete, whole, unified nature of one's being.
---
Non-Contact Hours
100 Hours of Classroom Teaching - Opportunities available at Focus Om
---